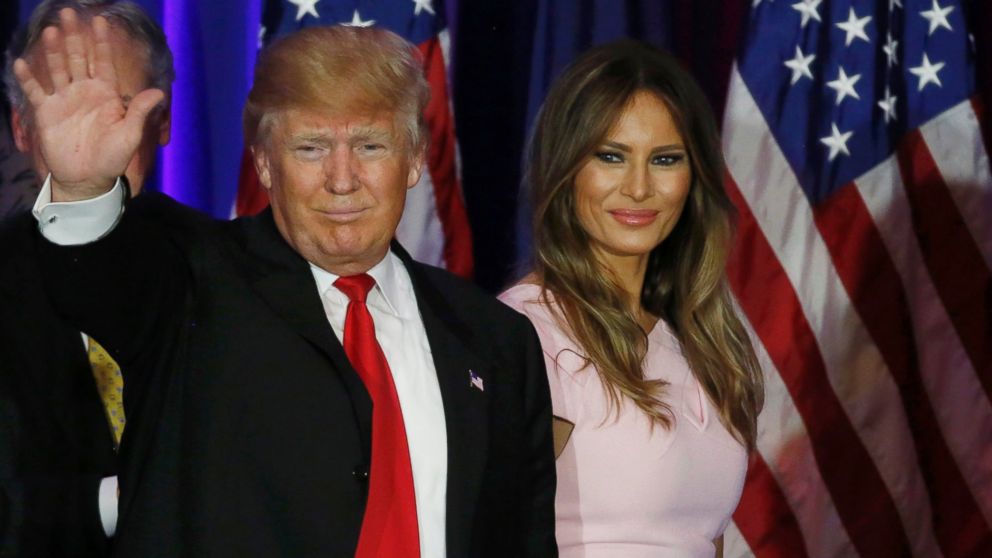 Melania Trump has been by Donald Trump's side every step of the way in his campaign. She has defended him and explained his more extreme antics and aggressive language. Her and her family have been his best and most loyal supporters, through the thick and thin.
However, she was put into a tough corner when the sexual harassment tapes were leaked of Donald speaking very vulgarly about women. This is an extremely awkward position to be in as the wife of a man that you need to publicly support through and through.
Although she has not proven to be the absolute role model of a wife and caretaker that we tend to gravitate towards, she has remained in Trump's corner and always provided words of encouragement and support, even when she may have copied a few from Michelle's past speeches.
But when given the opportunity to speak out and give her opinion about the tapes, she admitted that the language her husband used was unacceptable. She said, "I said to my husband that, you know, the language was inappropriate. It's not acceptable. And I was surprised, because that is not the man that I know."
But later on she once again went on to defending her husband, claiming he was "egged on" by Billy Bush and that this was all just "boy talk." This has been a controversial topic, along with the multiple women that have come out saying the Trump sexually assaulted them. Melania shut down these rumors stating that these women were in it for the money and fame and that they had claimed to have known herself as well when she had never met them before.
With all of this in mind, Melania has received a great deal of backlash because of her overwhelming support for her husband. In our progressive day and age when women's rights have reached their pinnacle, it is more than ever imperative to be respectful and courteous. Melania did come out and scold Trump, but she also defended his actions, which has proven to be an interesting and controversial move.
But as tradition has shown in politics, women are taught to stand by their husband's sides no matter the offense. So, has the new progression of women's rights influenced a new change in the way that women married into politics should act when controversy arises? Or will past actions and traditions stand the test of time?