Just because this blog has been silent throughout the COVID-19 pandemic doesn't mean we haven't been involved in different projects with UGA's medieval manuscripts. Teaching has looked different — Pandemic Times are not best suited to collaborative learning and complex group projects — but we do have some excellent news to share.
As the Spring 2020 semester started, English major and long-time manuscript junkie Georgia Early was developing an exhibit for the Hargrett Library's exhibit space on these courses. This project built on the Fall 2019 cohort's experience of designing an exhibit case; Georgia, working from that cohort's ideas, planned a four-case exhibit that highlighted the way manuscripts are made and the discoveries that my students have made over the years. When campus shut down in March, Georgia kept working on her case designs from home, and in December (after campus reopened under social distancing protocols) Exhibition Coordinator Jan Hebbard and I realized Georgia's vision in the exhibition gallery.
That exhibit, "The Hargrett Hours: Exploring Medieval Manuscripts," is currently on in the Richard B. Russell Special Collections Library on UGA's North Campus. (If you're going, head up to the second floor and go through the rotunda into the exhibit area. Our exhibit is through the door on your left, after you enter the exhibit space.) It's a great exhibit, featuring not only our old friend the Hargrett Hours, but also the new manuscript affectionately known as the Poison Book (it's actually a medical collection), some of the Persian manuscripts in the collection, and handmade manuscripts produced by earlier classes. There are photos of classes past, spectra showing copper peaks, and samples of raw materials used to decorate medieval books. The exhibit is on through August 2021, so if you're on campus, check it out!
Pandemic notwithstanding, the Special Collections Library did a great job of promoting the exhibit and developing programming for it. In January, I had the fun of doing a virtual panel discussion with Hargrett Hours Project alumni Georgia Early, Ty Stewart, and Katherine Haire; and in May the libraries planned a Virtual Family Day around medieval manuscripts. That virtual Family Day included two fabulous videos done by Public Programming librarian Anna Nolan and student docent Emily Watson (embedded below). Neither Emily nor Anna had been in or visited my classes, so shout-out to all the student blog post and online edition writers for giving Anna and Emily such a wonderful introduction to your work.
The university gave the exhibition and our classes some great press, too. UGA Today ran a story on the exhibit in February, and UGA Research ran another (with a gorgeous slideshow) in April. Between the Pages, the UGA Libraries' semiannual publication, also featured my students' work in their Spring 2021 edition (pp. 14-15). So if you can't see the exhibit yourself, there are plenty of ways to enjoy some of its features from home.
During the pandemic we were busy on the classroom side as well. We were fortunate that the Special Collections Library implemented protocols that let me teach safely with their materials, but social distancing guidelines did mean that we couldn't do group work. Instead, I designed a course on the technologies of manuscripts and early print books. This decision paradoxically allowed me to teach material book history to students who opted to come into Special Collections to handle rare materials as well as those who chose to take the class entirely online. As a result, we got to work with some really excellent objects, in person and online, that were new to me.
In Special Collections: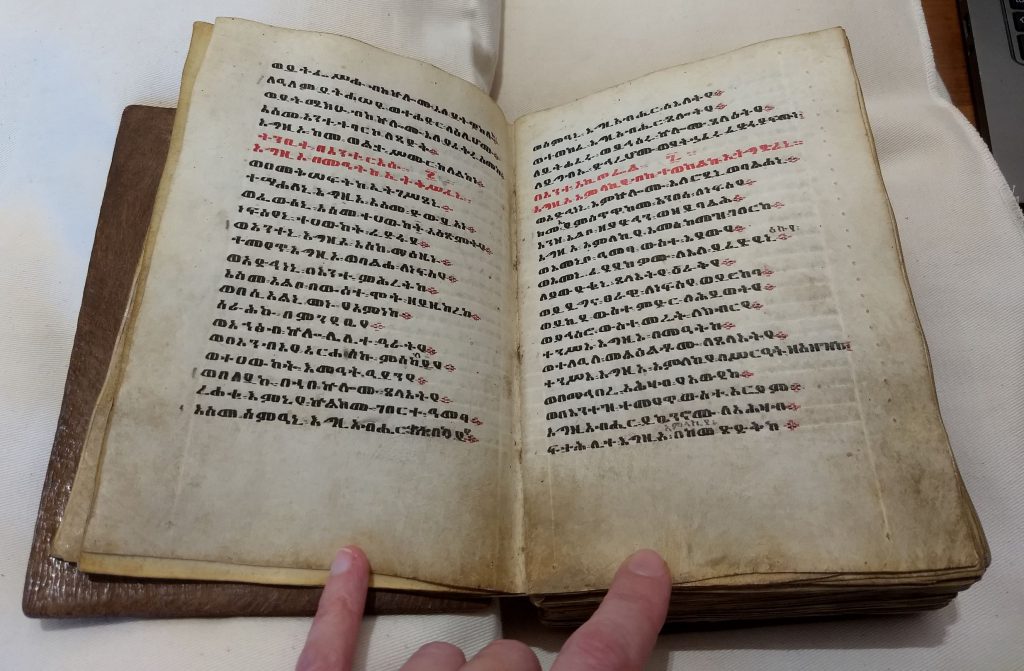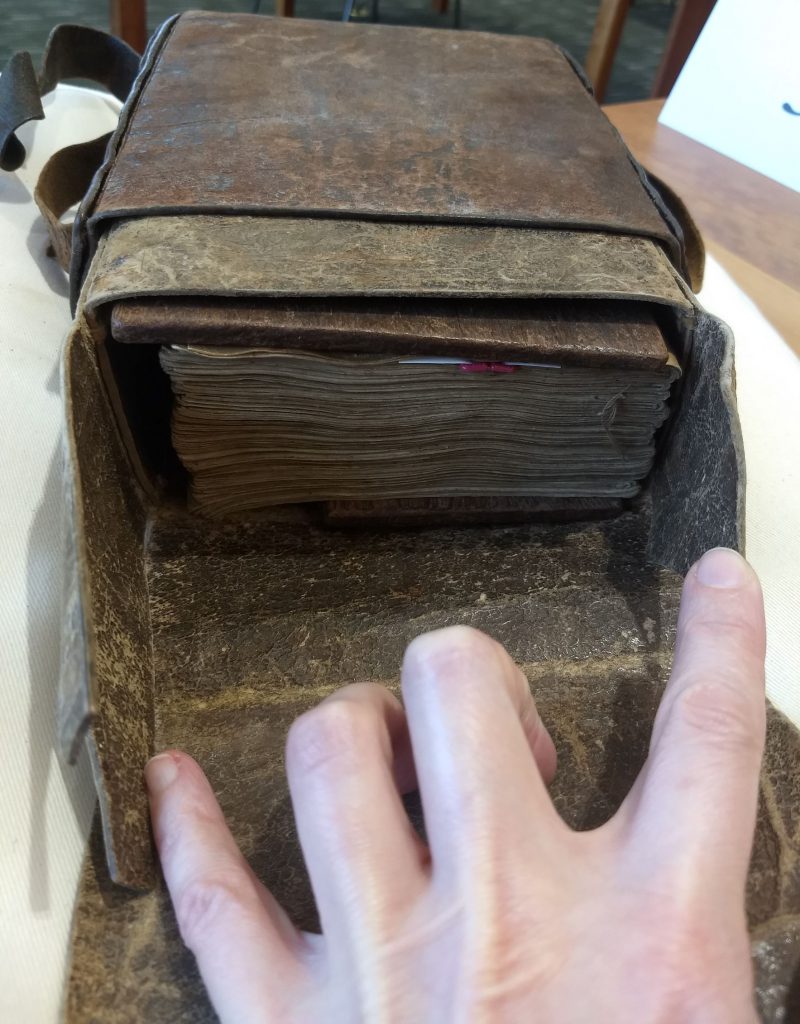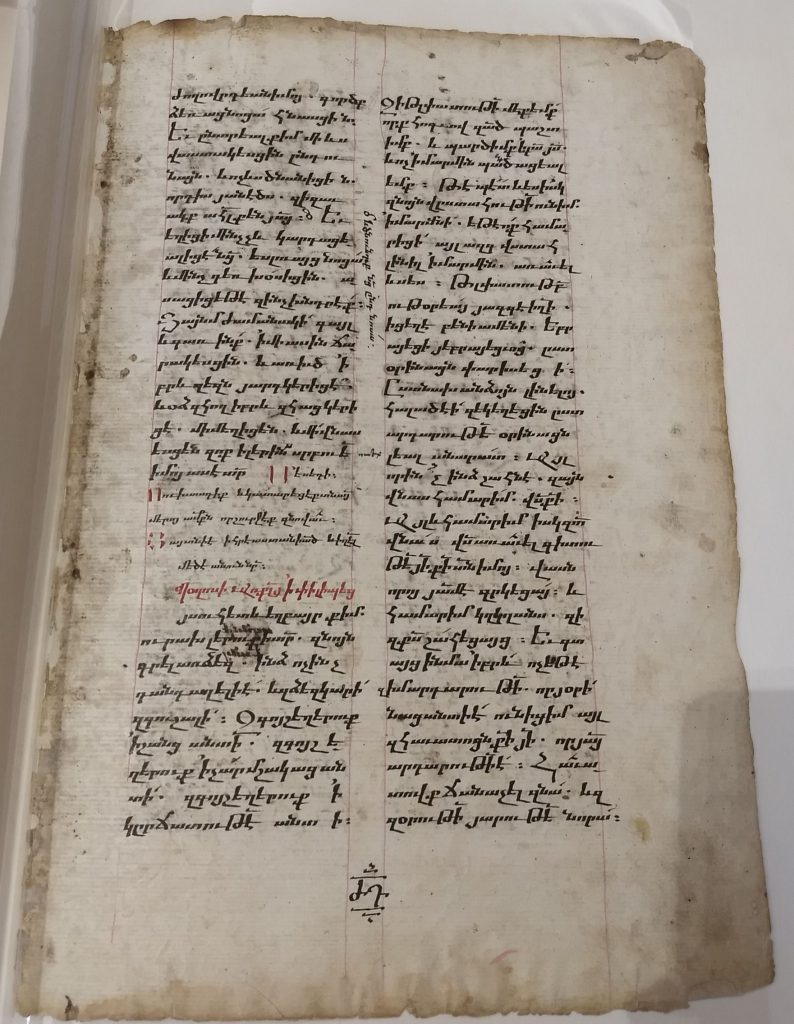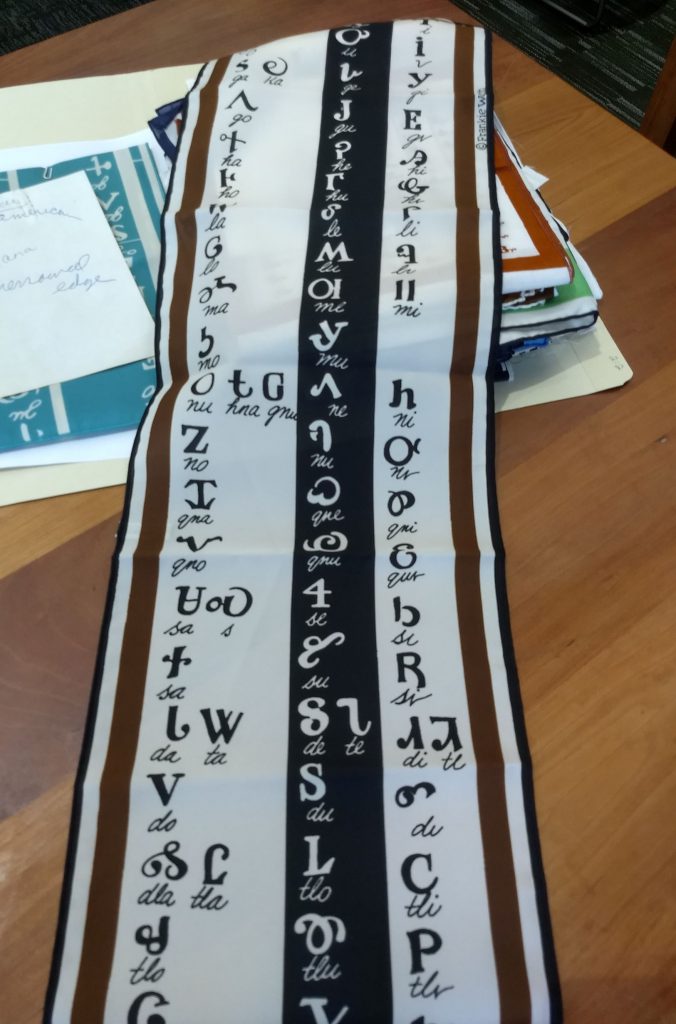 From elsewhere on the internet: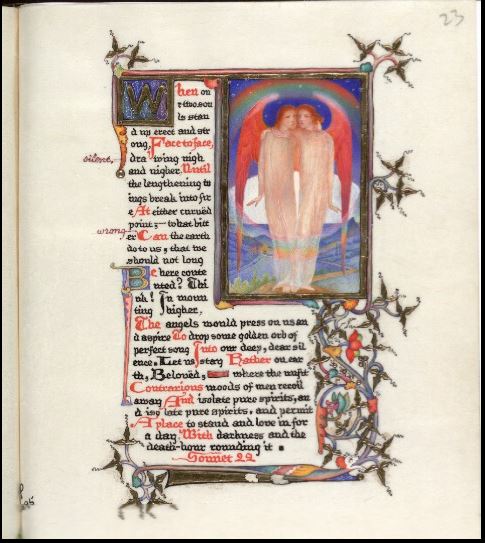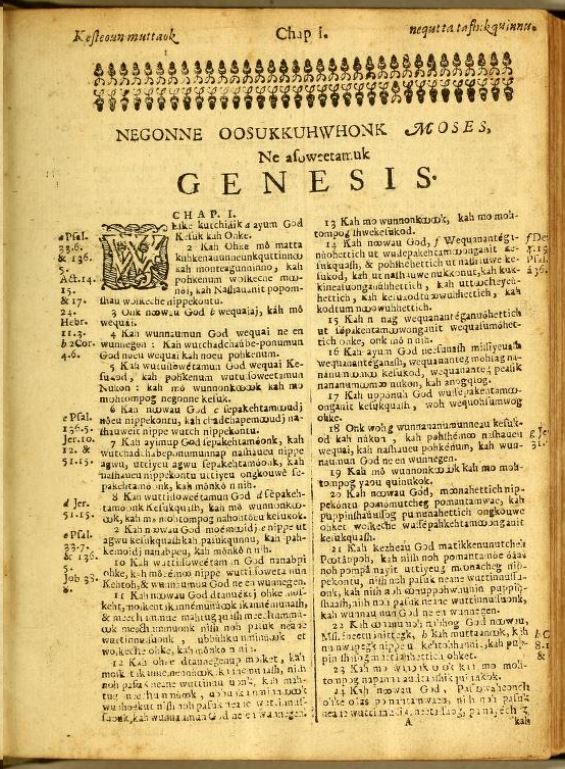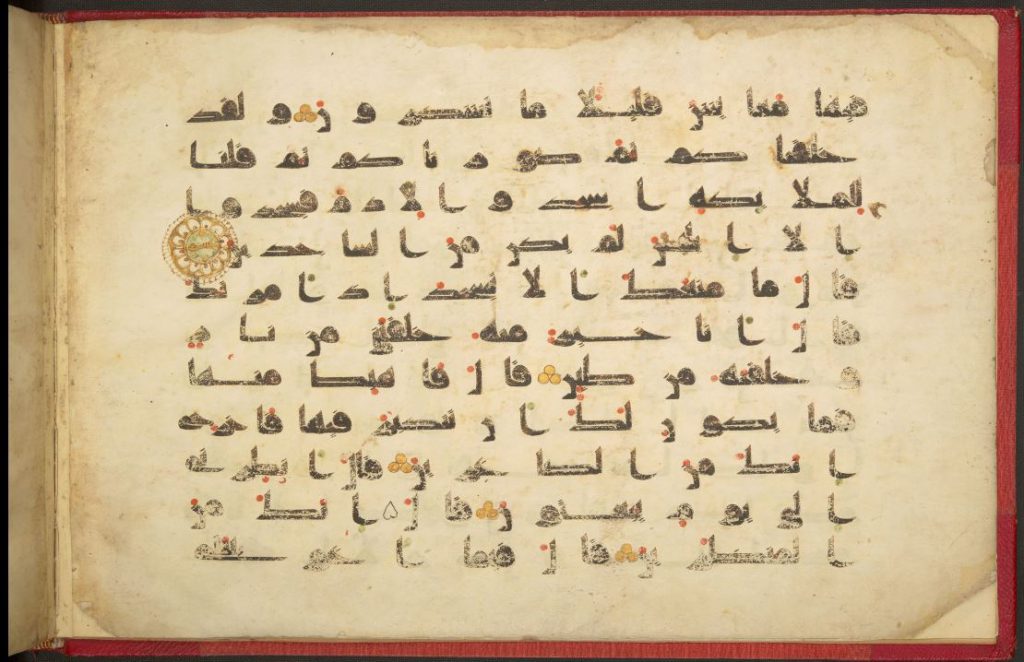 As you can figure out from this list, a sub-theme in this class was to trouble the primacy of the Latin alphabet and western European books in book history courses. This is a pedagogical project that I'm developing slowly, but that's not entirely new to this blog (as I blogged about the earliest book in Arabic type during the first iteration of these courses).
This coming fall, I'll be running a fully in-person version of this class, hopefully under less stressful conditions that will let us do some blogging here about the fun objects that students will study.